KENDALL
AND
SURROUNDING
areas ,
Miami Jiu Jitsu Team
is Now Offering a
FREE WEEK
of Kids Martial Arts Classes!
Get 1
FREE WEEK

of Life-Changing Kids Martial Arts Classes in Kendall... Plus a VOUCHER for a

FREE

Gi Uniform and Rashguard when you Register and join the TEAM!... COMPLETELY FREE!
($180 Value)
"I can't believe the difference." Our amazing Kids Martial Arts program is offering classes here in Kendall ! Boosts your child's focus, respect, confidence, and social skills… while they have FUN.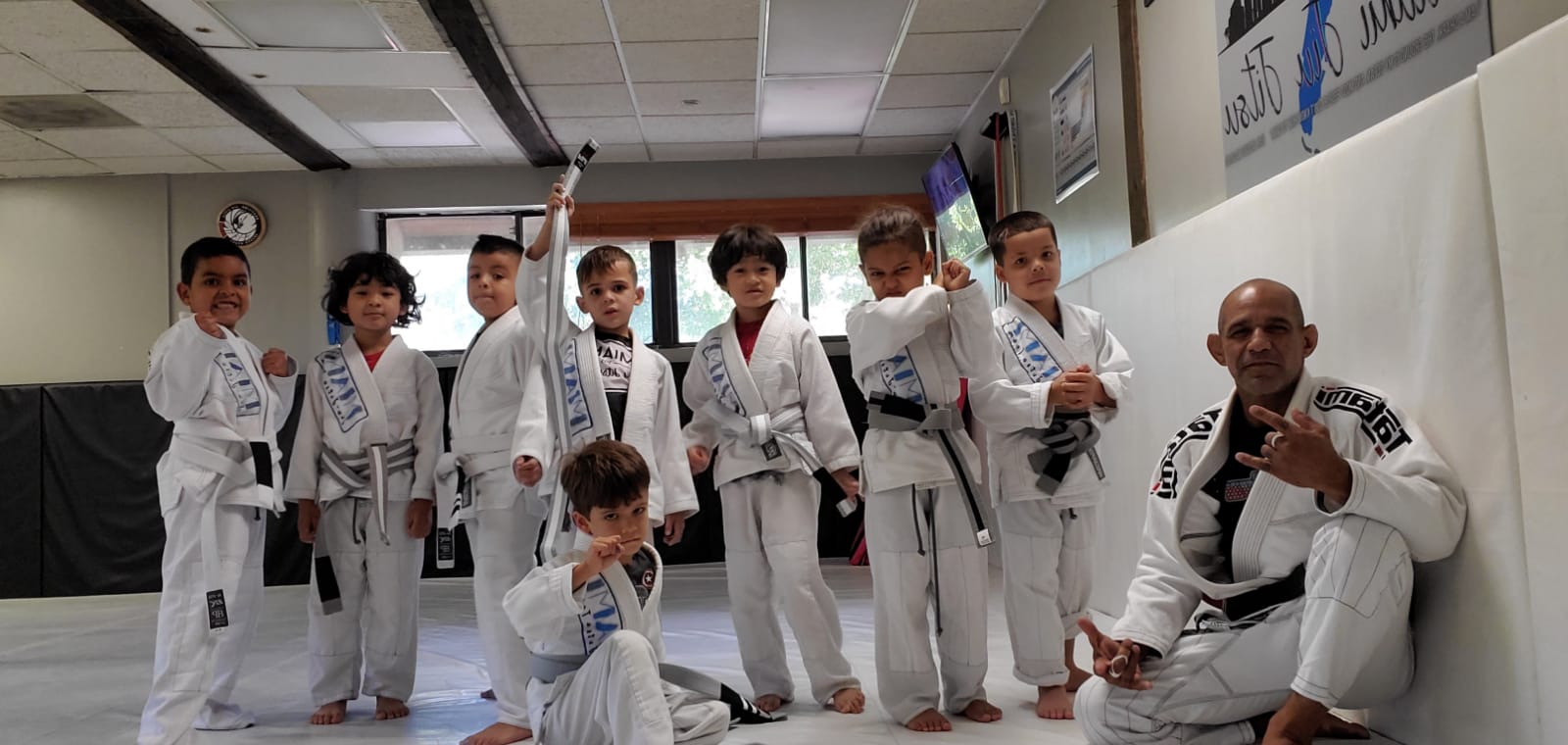 When you walk with purpose you collide with your
Destiny
come in and see what Jiu Jitsu can do for you call now
(305)965-4192
or drop in
10471 s.w. 88st 201
FOR YOUR FREE
WEEK TRIAL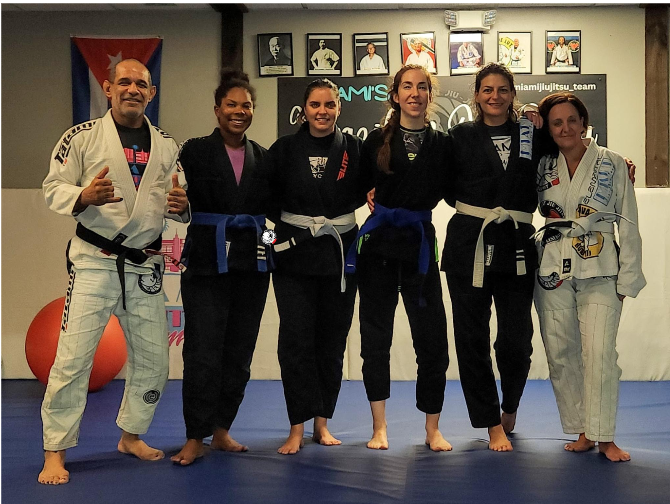 WOMEN'S ONLY BRAZILIAN JIU JITSU
 TRAIN WITH COMFORT AND CONFIDENCE IN OUR WOMEN'S BRAZILIAN JIU-JITSU CLASSES
At Miami Jiu Jitsu Team we get it. Brazilian Jiu-Jitsu is a close-combat style that can be uncomfortable
in mixed company or if you're just getting started. That's why we're proud to offer women across Miami in Kendall and its surrounding areas a chance to train with confidence in our Women's Brazilian Jiu-Jitsu Classes. Build your skills one step at a time a get a great workout that will help you
see incredible results. We train women of all ages
and abilities.

Just give us a call (305)965-4192 or swing by 10471 S.W. 88ST suite f-201 on the 2nd floor to claim your FREE MONTH to get started
Miami Jiu-Jitsu Team

Schedule

There is a time slot for everyone, come join us for a FREE WEEK !
at our Kendall location
10471 S.W. 88ST (Kendall dr.)
contact us at (305) 965-4192
for more info.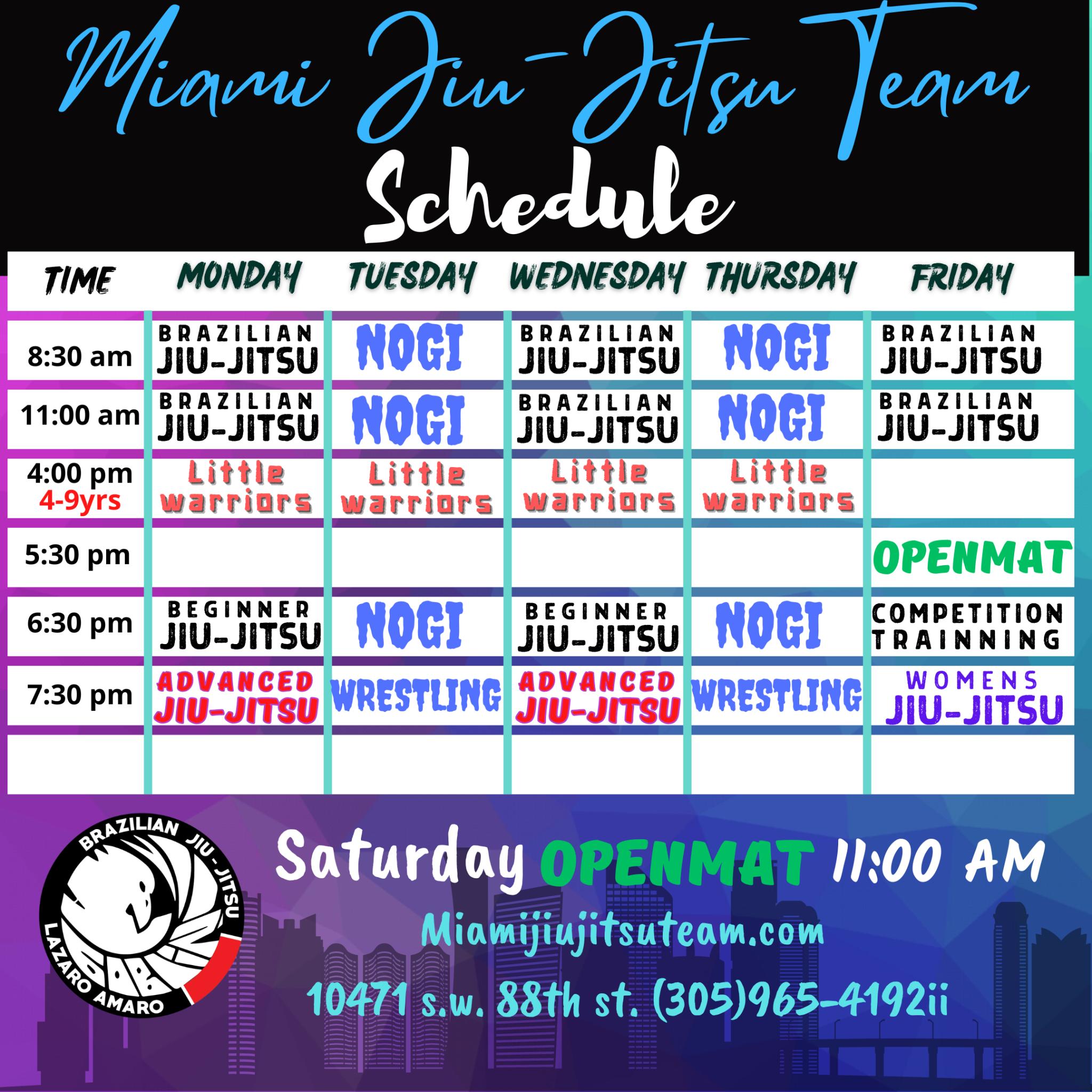 MEET YOUR
MIAMI JIU JITSU
TEAM

SERVING THE


KENDALL and SURROUNDING
COMMUNITIES FOR 10 YEARS NOW

!


---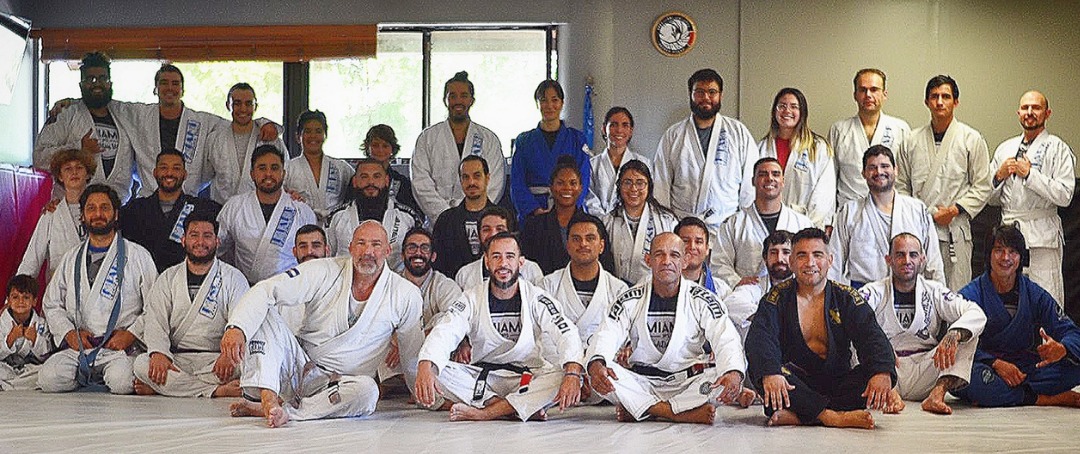 Miami Jiu Jitsu Team
Head Instructor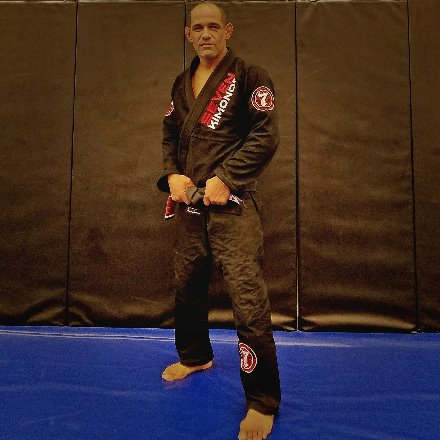 Lazaro "goblin" Amaro
Carlson Gracie Miami
Black Belt Class of 2016
" I started instructing my own class in 2013, in the area of Westchester under my Professor "Buiu". I have been teaching under him since then and now run my own gym "Miami Jiu Jitsu Team" in the Kendal area."
Carlson Gracie Miami 
Head Instructor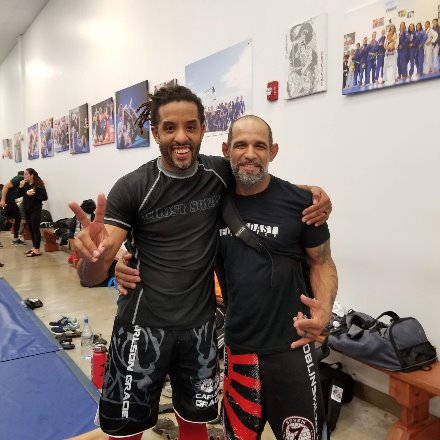 My Professor and Mentor
Michel "Buiu" Porfiro Pereira from Carlson Gracie Miami featuring/with me, Miami Jiu Jitsu Team's Head Instructor Lazaro "Goblin" Amaro

THE BEGGINING
WHITE BELT MATCH
REGISTRATION INCLUDES
FREE GI UNIFORM
Price: $120.00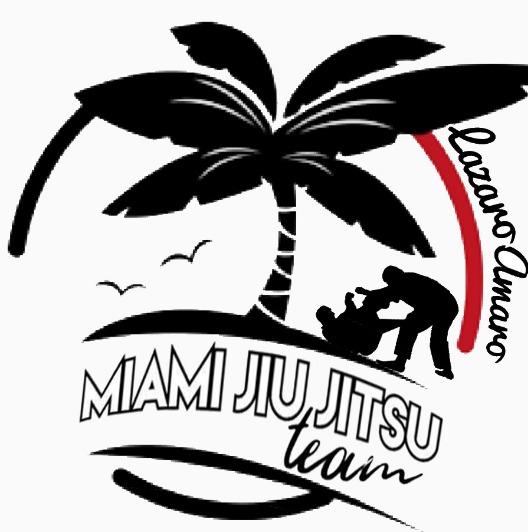 5 DAYS A WEEK PROGRAM
ALL ACCESS MEMBER
GI AND NOGI
PRICE: $180.00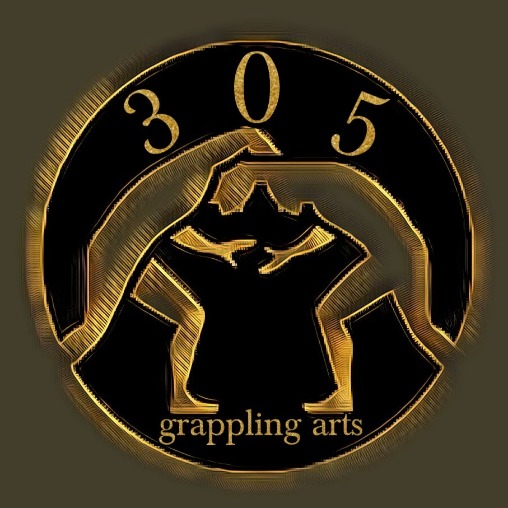 3 DAY A WEEK PROGRAM
GI OR NOGI
VIP MEMBER
Price: $140.00